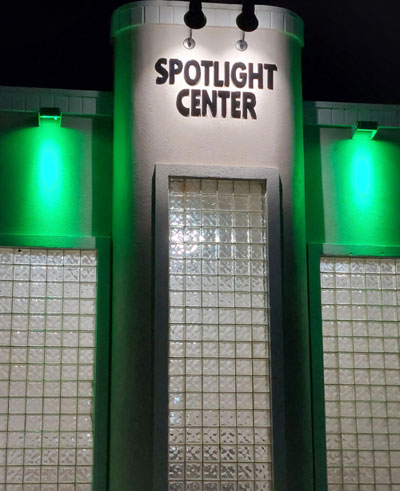 Spotlight Events Center opened in April 27th, 2023 offering an intimate top quality event and performance venue with many customized options and providing seating for 108!
SPOTLIGHT will be offering musical and theater performances complete with dinner, hosted and performed by TAPS (Theatre Advancement Production Society, Inc) a 501c3 not for profit.
Many of the talented artists performing at Spotlight ORIGINATED from the famed Chaffin's Barn Dinner Theater in Nashville, TN where TAPs performed and held fundraisers for many charities since 2010.
For 55 years The Barn provided top-quality professional shows but were forced to close permanently during the 2020 Pandemic. Those performers as well as many locally cast artists known as TRIPLE Threats will bring you fantastic entertainment at the Spotlight Center or even at YOUR location!

TAPS, Inc at Spotlight Center
1809 East West Parkway
Fleming Island, FL 32003
(904) 375-9547
Administrative Address:
Annette Hildebrant, Assistant
300 Kinsley Lake Dr. Suite 402
St. Augustine, FL 32092
(904) 460-8171